we can wait and just place buy sop order and sell stop order
readers message
———————
As always, it's a pleasure to see your videos.
I carefully followed your explanations on this strategy, "Double block".
I would like to know is this strategy still working?
Because I watched the EURUSD pair for the last few days, and I was able to identify 3 setups.
On these 3 setups, only one seemed to work.
On the example mentioned below, is there an explanation on the failure of the first 2 setups?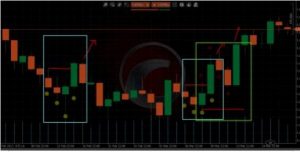 I also studied another USDJPY pair, and I was able to identify 4 configurations.
Of the 4 configurations, 3 were accurate.
The picture is below.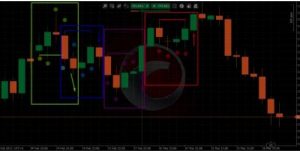 Can we infer that this strategy works better on some pairs than others?
Including JPY?
———————
if double block appear then we can trade next bar open
but also we can wait and just place buy sop order and sell stop order
price go up or go down it does'nt matter
we candlestick trader trade up and down both direction
this works any pair stocks futures commodities option
any market including JPY