---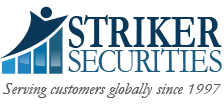 Candelstick Trading is now available for auto-trading at Striker Securities, Inc., "Striker" a Chicago-based brokerage firm since 1991.

Striker will trade on behalf of clients our system.
At Striker it's a fully automated process and Striker reports each trade on it's website so that clients can compare their brokerage statements to their website.

This removes the need for clients to sit in front of a computer waiting for a specific opportunity. The use of Candelstick trading helps to diversify a portfolio.
To learn more about this system,
Call 800.669.8838/312.987.0043 or Email us»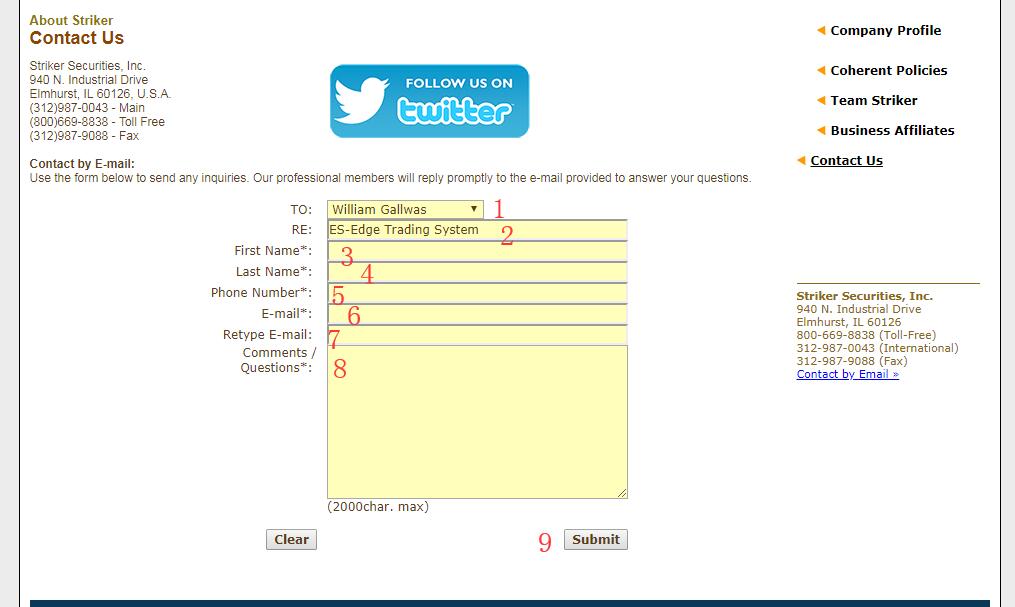 1.To William Gallwas
2.ES-Edge Trading System
3. First Name
4.Last Name
5.phone Number
6.E-mail
7.Retype E-mail
8.Comments / Questions
9.click "submit"