candlestick pattern not serch wait and appear then trade
reader's message
——————
Sir,
You always give me answer very nicely for this reason many many thanks
to you , sir if you don't mind please give me a video of Double Block
advanced strategy including entry point only for me.
Thanks.
——————
current there is no double block advanced
but sell eurjpy you can take profit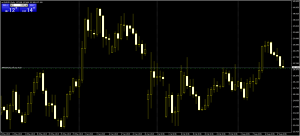 candlestick pattern not serch
wait and appear then trade
Price Action Traders
In simple terms, price action is a trading technique that allows a trader to read the market and make trading decisions based on the actual
price movement on the chart.
Rather than relying on lagging indicators, price action trading depends on the price movement.
Most indicators are derived from the actual prices on the chart, so they are in fact, giving them information on past price movements.
Traders who use price action trading are often called price action traders.
Price action traders keep things simple, which can also be an effective methodology when it comes to trading.
Price action traders are a form of technical trader who rely on technical analysis but do not rely on conventional indicators to point
them in the direction of a trade.
These traders rely on a combination of price movement, chart patterns, volume, and other raw market data to gouge whether or not they should make a trade.
This is seen as a simplistic approach to trading but is not by any means easier than any other trading methodology.
It requires a sound background in understanding how markets work and the core principles within a market.
The good thing about this type of methodology is it will work in virtually any market (stocks, foreign exchange, futures, gold, oil, etc.).
The purest form of price action trader is a "tape reader".
A good tape reader doesn't need charts, although some may glance at a chart occasionally.
Especially if they're in a position – they may be looking for support or resistance areas to take profits.
However, it is rare to find a tape reader using any indicators or oscillators.
Their primary tools will be the Time & Sales window and perhaps their Depth of Market if they can multi-task.
Nothing else is needed.
Trades are taken on the basis of order flow, so that in essence they are trading pure price action.